Plenary Speakers AIDSImpact 2023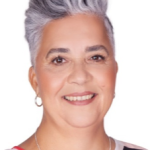 Prof Heidi van Rooyen
Social Science, Humanities and Arts key to Revitalising the AIDS Response
Professor Heidi van Rooyen is the Group Executive of the Impact Centre at the Human Sciences Research Council in South Africa. Her 30-year professional career spans government, higher education, and the science council environments. Heidi is a social scientist and clinical psychologist holding an honorary professorship from the University of the Witwatersrand, a member of the Academy of Science of South Africa and one of a few social scientists on the Ministerial Advisory Committee on COVID-19 in South Africa. She is an internationally recognized and accomplished scholar.  Her research addresses risks and vulnerabilities for HIV and COVID and the contexts that shape this risk, the influence of sexual orientation and gender identity as social determinants of health and the use of poetry in/for/as research.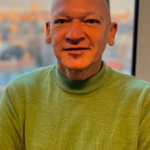 Prof Dr Henry de Vries
New kids on the block, what can STI & HIV communities learn from hMPX?
Henry de Vries (1967) is dermatologist-venereologist with expertise in skin infections, especially sexually transmitted infections. In 2010 he was appointed Professor of skin infections at the University of Amsterdam and he is a Fellow of the Royal College of Physicians of London (FRCP). He is currently employed at the Public Health Service Amsterdam Centre for Sexual Health where he leads a research group including 15 PhD students in close cooperation with the public health laboratory and research department. He is also appointed as staff member at the Department of Dermatology at the Amsterdam University Medical Centres, the Netherlands. In 2021 he organised the STI & HIV World Congress as President of the International Society for STD research (ISSTDR) and he was scientific chair for the International Union against STI 2018 World congress in Dublin. He co-authored over 300 PubMed registered publications on various topics including Monkeypoxvirus, Lymphogranuloma Venereum, Syphilis, Gonorrhoea, and Leishmaniasis. In 2020 and in 2022 he was awarded the Bio Art & Design Award in joint projects with artists.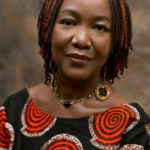 Angelina Namiba 
How do women living with HIV achieve a good quality of life beyond viral suppression?
Originally from Kenya, Angelina has over 26 years' experience of working in the HIV sector on different initiatives ranging from providing one-to-one support to people living with HIV, treatment advocacy, managing service delivery to facilitating, promoting, and advocating for the involvement of women living with HIV in forming and informing local and national strategy and policy. Living with HIV for 29 years, she also sits on various national and international advisory boards.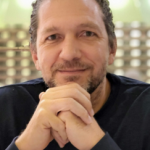 Prof Alastair Van Heerden
Pulling the future forward faster: Digital technologies and HIV
Alastair van Heerden is Research Director of the Center for Community Based Research at the Human Sciences Research Council (HSRC) of South Africa and an Honorary Associate Professor in Clinical Medicine at the University of Witwatersrand, South Africa. He has over 10 years of experience conducting clinical, behavioral, and community-based research throughout East and Southern Africa, the United States, Nepal and Brazil. He has an interdisciplinary focus to his research which combines his interest in technology for development and public health with the aim of improving access to care for underserved and poorly resourced communities. Prof van Heerden's research aims to contribute locally informed and context appropriate knowledge to this domain by helping to identify technologies that both address barriers and provide solutions to the challenges faced by low resource communities around the world. Most recently he has been working to better understand how the digital sensing of behaviour and foundational AI models can be used to support health interventions in LMIC settings.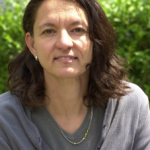 Dr Christiana Nöstlinger
Casting light on a neglected population:  HIV among refugees and migrants in precarious circumstances in Europe
Christiana Nöstlinger is a behavioral senior scientist at the Department of Public Health at the Institute of Tropical Medicine, Antwerp (Belgium). She was trained as clinical and health psychologist and has been professor for Clinical and Health Psychology at the University of Vienna.
She has conducted research on HIV vulnerability factors among people of sub-Saharan African origin, including a community-based seroprevalence study in Belgium. Recently, she conducted research on how migrants intersecting vulnerabilities reduce access to the HIV continuum of care in Europe, and on migrants' inequities in PrEP access. She also leads the Flemish sexual health and HIV prevention program for sub-Saharan African migrants using a participatory network approach.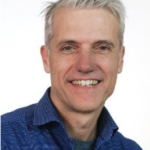 Dr David van de Vijver
Challenges and opportunities in the use of mathematical modelling for planning HIV prevention
David van de Vijver is an associate professor at the viroscience department of the Erasmus Medical Centre in Rotterdam, the Netherlands. His research focuses on the impact of antiretroviral and antiviral drugs on prevention of viral diseases and on the emergence and transmission of drug resistance. He is an advisor to WHO on HIV drug resistance. Dr van de Vijver is the coordinator of the Querido honors program for medical students at Erasmus University. Dr van de Vijver has been the author of over 100 publications which have been published in journals such as Lancet Infectious diseases, Lancet regional health, Science, Clinical infectious diseases, AIDS and the journal of infectious diseases. Dr van de Vijver is the principal investigator of the NIH funded project "Novel mechanisms contributing to failure of dolutegravir-containing cART in clinical practice" and "Epidemiological impact and cost-effectiveness of long acting antiretrovirals in Thailand. TEAMS study" which is sponsored by ViiV.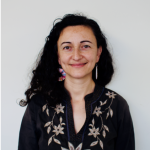 Dr. Elona Toska
HIV & early motherhood: understanding and responding to multi-dimensional vulnerabilities in adolescence
Associate Professor Elona Toska is an adolescent health researcher at the Centre for Social Science Research at the University of Cape Town and a Research Associate at the University of Oxford. Her research focuses on identifying ways to support adolescents and young people, including adolescents living with HIV and adolescent parents, to have safe and healthy relationships with people in their lives: their children, partners, caregivers, teachers, and healthcare providers. She works closely with colleagues at UNICEF, UNFPA, UNAIDS, The Global Fund, USAID/ PEPFAR and government partners in Cameroon, Eswatini, Kenya, Lesotho, Mozambique, South Africa, Zambia, and Zimbabwe.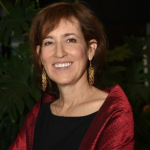 Prof Claude Ann Mellins
HIV in children and young people
Claude Ann Mellins PhD, is a clinical psychologist with over 30 years of experience conducting research and developing programs focused on psychosocial aspects of HIV disease, including mental health in children, adolescents, young adults, and families in the US and globally, including South Africa, Uganda, Mozambique, and Thailand. Her research has involved longitudinal cohort studies, intervention trials and collaborations with inter-disciplinary academic teams, medical and community providers, and governmental health officials.  Dr. Mellins is a Professor of Medical Psychology (in Psychiatry and Sociomedical Sciences) at Columbia University Irving Medical Center (CUIMC), the Associate Director of the Division of Gender, Sexuality and Health in Psychiatry, as well as the co-director of the HIV Center for Clinical and Behavioral Studies at the New York State Psychiatric Institute and CUIMC and its T32 Post-doctoral training program. In addition, Dr. Mellins co-founded and co-directed the Special Needs Clinic at CUIMC, one of the first and largest mental health clinics in the US for women, children, and families who have been affected by HIV.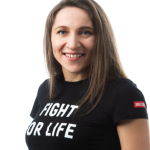 Valeriia Rachynska
Community-led response as a key factor of addressing HIV in emergencies: Ukrainian best practices
Valeriia Rachynska (08.10.1981)
Started her work in NGO sector back in 2012 helping People Living with HIV, PWID, TB, prisoners, sex workers.
Valeriia Rachynska is a former European Delegate in the NGO Delegation to the UNAIDS PCB. Board Member of the Global Network of People living with HIV. Member of WHO Advisory Group of Women Living with HIV. Representative of Global Partnership to Eliminate all Forms of HIV-related Stigma and Discrimination, EECA region. Since 2022 – Director of Human Rights, Gender and Communities Development Department of Charitable Organization "100%LIFE"
With the start of a full-scale invasion in February 2022, Valeria made even more commitments to help the vulnerable population. In addition to helping 300,000 Ukrainians within the framework of partnership with WFP, Valeria's projects include protection of human right of PLHIV, KPs and survivors of war related sexual violence.
Since August 2016, she has been leading Regional Policy Team of CO "All Ukrainian Network of People Living with HIV/AIDS" – the organization representing HIV positive community of Ukraine on national, regional and international level, one of the biggest and most influential NGOs in Ukraine, in the EECA region and the Principal Recipient of GFATM. Since 2018 she is a member of the Board of the Network and responsible for implementation GFATM project in part of the work with the communities of PLHIV, SW, MSM, ex-prisoners, PWID, women and adolescents living with HIV.
In 2021, she started administering the "Fight for Health" Parliamentary platform. The goal of the Platform is promotion of legislative changes initiated by the key affected communities of PLWH, MSM, SW, PUD, adolescents and women living with HIV, transgender people. Valeria's task is coordination of advocacy efforts in decriminalization of sex work, HIV transmission, use of narcotic drugs; introduction of civil partnership for same sex couples, etc.
Being an internally displace person due to a military conflict with good understanding of IDP's issues, in 2017-2018 Valeriia coordinated the "Food for Life" project implemented by CO "100 PERCENT LIFE" in partnership with the WFP. The project was recognized as global best practice by UNAIDS in respective report of 2018.
In 2015-2016 Ms Rashynska worked for UNHCR Ukraine as Senior Field Assistant.
When the armed conflict in Ukraine broke in 2014, Ms. Rachynska, delivered ART, TB medications, food for PLWH and prisoners across the front line, documented human rights violation in prisons on Non-government Controlled Areas (NGCA) of Ukraine and continued to implement GFATM project. This ensured continuity of ART treatment for 3000 PLHIV who live in NGCA.
Ms. Rachynska holds Master degree in Sociology. Currently PhD student (Law)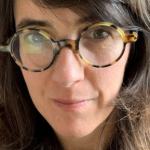 Perrine Roux
Community-based participatory research 
Perrine Roux is a public health researcher with over twenty years of experience in the fields of HIV, Hepatitis C, and harm reduction. After a two-year post-doc at the Substance Use Research Center in Columbia University, she was awarded the position of permanent researcher at the French National Institute for Medical Research (INSERM) SESSTIM – Unit 1252 in Marseille, France. She is the PI of several mixed-method, multidisciplinary projects related to access to care and prevention for people who use drugs. Perrine currently leads a research group in the SESSTIM unit on community-based participatory research on HIV and harm reduction and has over eighty publications in this field.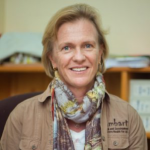 Prof Virginia (Ginny) Bond
HIV Testing Issues
Virginia (Ginny) Bond is a social anthropologist, and Professor of Anthropology and Public Health Policy at the London School of Hygiene and Tropical Medicine based overseas at Zambart in Zambia, where she heads the social science unit and professional staff development. Her involvement with HIV dates back to 1989, where she worked for the Panos Institute and as a HIV community counsellor for the London Lighthouse. Since 1991, she has conducted research and evaluated interventions on HIV in Zambia and the sub-Saharan African region. Her areas of interest in the HIV field include HIV- related stigma and the social science components of community randomized trials, including most recently a large-scale CRT (the HPTN071 PopART trial) carried out in Zambia and South Africa. HIV testing experiences, uptake and barriers have been a consistent thread in her research.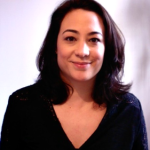 Rosemary Delabre
Translating community-based PrEP research among women into action: Experience among sex workers, transgender people and partners of people who inject drugs
Rosemary Delabre is the manager of the Community-based Research Department at Coalition PLUS, an international network of community-based organizations involved in the fight against HIV and viral hepatitis. She has a Master and a PhD in public health, with a specialization in epidemiology. At Coalition PLUS, her work has focused on various community-based research projects regarding PrEP and HIV-related stigma.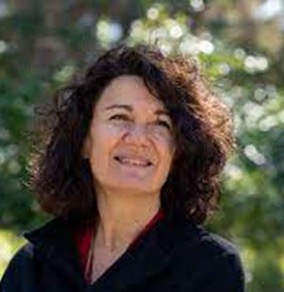 Prof Julia del Amo Valero
Presentation title to be announced
Julia del Amo Valero is the Director of the Division for the control of HIV, STI, Viral Hepatitis and Tuberculosis in the General Directorate of Public Health, of the Ministry of Health since October 2018. Her previous appointment was as Professor of Biomedical research at the National Epidemiology Center, Carlos III Health Institute. She has a degree in Medicine from the Autonomous University of Madrid, MRCP, (Member of the Royal College of Physicians) in the United Kingdom, Diploma of Tropical Medicine and Hygiene (DTM&H), Diploma in Genitourinary Medicine and HIV (Dip G.U.M), Master of Epidemiology in Infectious Diseases (MSc, London School of Hygiene and Tropical Medicine) and Doctor of Public Health (Miguel Hernández University of Alicante).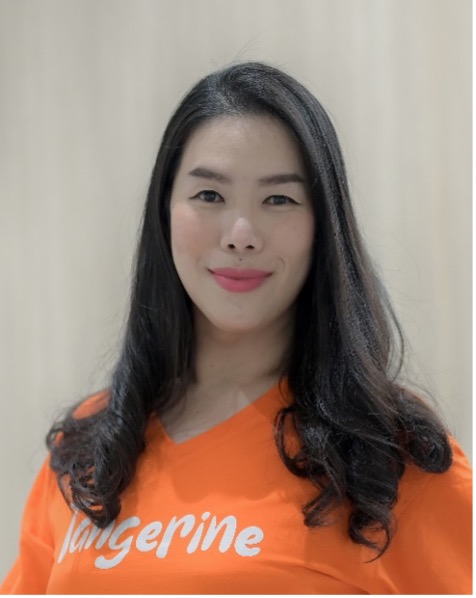 Rena Janamnuaysook
The Roles of Key Population-led Health Services in HIV Response
Rena Janamnuaysook works as a Program Manager for Implementation Science at the Institute of HIV Research and Innovation (IHRI) in Bangkok, Thailand, where she established the Tangerine Clinic as the first transgender-led health clinic in the region. She manages and provides technical guidance for the development and implementation of HIV research and programs for key populations in Thailand and in Asia. Her previous roles include a Project Management Specialist in HIV Key Populations for the US Agency for International Development and a co-founder of the Thai Transgender Alliance, the first transgender-owned human rights organization in Thailand.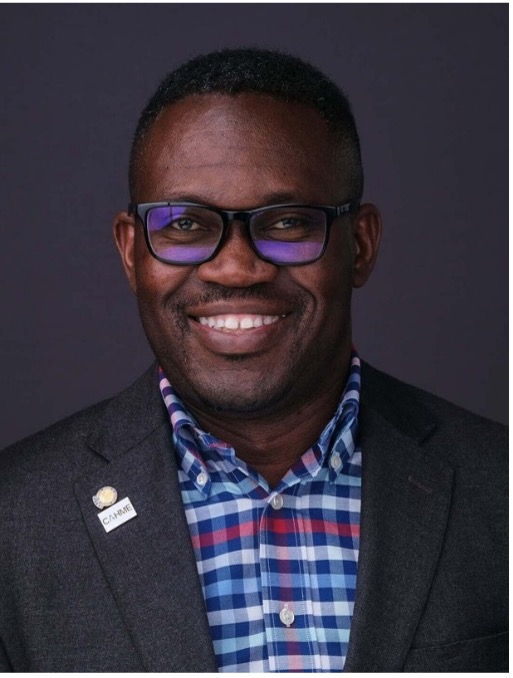 Dr Bankole Olatosi, PhD, MPH, FACHE
Presentation title to be announced
Dr. Banky Olatosi is a faculty member in the Department of Health Services Policy & Management at the Arnold School of Public Health. His research interests are in the fields of Health Analytics, HIV/AIDS, and COVID-19. Currently, he is funded by NIH to study both HIV treatment gaps, viral suppression, and the COVID-19 pandemic in South Carolina by applying data science to statewide electronic health records population data. His work in these two areas is instrumental in understanding how big data science can advance important discoveries in disease surveillance, transmission, natural history, and progression important for treatment and necessary for targeted intervention purposes in the state. He co-leads the Big Data Health Science Center. He recently served as the Chair of the Accreditation Council of the Commission on Accreditation of Health Management Education (CAHME). He earned his doctorate in Health Services Policy & Management from USC, his MPH from the University of Minnesota and holds an MS in Biochemistry from the University of Lagos.
olatosi@mailbox.sc.edu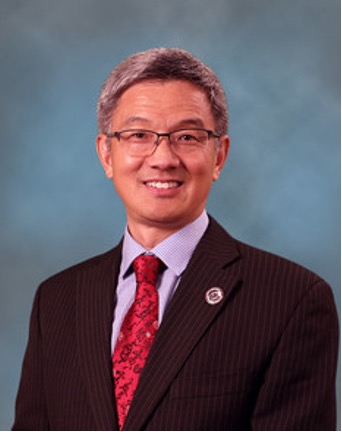 Prof Xiaoming Li, PhD
Presentation title to be announce
Dr. Xiaoming Li is Professor, South Carolina SmartState Endowed Chair in Clinical Translational Research in the Department of Health Promotion, Education, and Behavior in the Arnold School of Public Health.  He leads the Big Data Health Science Center (BDHSC). His work, experience and competencies are mainly in global health and health disparities research. Specific areas of research include HIV behavioral prevention and intervention; social stigma, mental health, resilience-based psychosocial intervention for disadvantaged children including children affected by parental HIV/AIDS or parental migration. He has been a consultant for the United Nations Research Institute for Social Development (Geneva) and other international institutes and agencies. He has worked in China, Namibia, India, Zambia, the Bahamas, and Vietnam on HIV-related research and was the founding Editor-In-Chief of the Health Psychology and Behavioral Medicine. He is a Visiting Professor of the Department of Psychology at the University of Johannesburg.
xiaoming@mailbox.sc.edu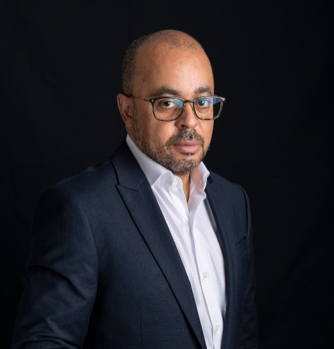 Mehdi Karkouri, MD
Morocco for 2025
Dr. Karkouri is a professor of Medicine at the Faculty of Medicine of Casablanca, Morocco and the president of Association de Lutte Contre le Sida (ALCS), the leading Civil Society Organization for HIV in the Middle East and North Africa, involved in providing access to care, HIV prevention, and HIV related advocacy.
He is also the president of Coalition Plus, the international network of Community Based Organizations.
He is involved in several research studies, especially community driven studies working on several topics, including HIV status disclosure, HIV Testing Services, stigma and discrimination.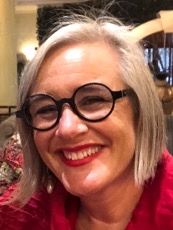 Robin Gorna
Looking Back at our histories to move forward
A writer and activist since the mid-1980s, Robin Gorna's focus has been AIDS, women's rights, advocacy and strategy. She has led and founded several organisations, most recently the global SheDecides movement. Since early 2020 she has been writing about COVID, including living with Long COVID, and learning from AIDS for other health and social justice campaigns. She is Vice Chair of the Technical Review Panel (TRP) for the Global Fund to fight AIDS, TB and Malaria, and Co-Chair & co-founder of the Global COVID Communities Board, as well as a founding member of the UK NHS Long COVID Taskforce. In the early '90s her book "Vamps, Virgins & Victims: How can Women fight AIDS?" was one of the first to discuss AIDS and women. She is working on a new book: Two Plagues: An activist memoir of death, discrimination .
While still a student at St John's College, Oxford she volunteered for UK charities the Terrence Higgins Trust and Frontliners (the UK's national network of people living with AIDS). During these early days of the crisis, she initially co-ordinated the "Buddy", direct support, services then joined the Board of Directors; she subsequently joined the senior management team as director of the Health Promotion Department. She went on to lead campaigns and organisations on three continents, playing key roles in the global response to the AIDS pandemic. Her international work started with a secondment to the European Commission in 1991 to advance European collaboration on AIDS, Drugs and NGOs. She worked on the 8th World AIDS Conference and co-Chaired the 12th in 1998, as well as the 6th International Congress on AIDS in Asia & the Pacific in 2001.
In 2003 she set up the UK government's global AIDS policy team – a vibrant time when the UK held leadership of important global processes. After creating substantial global policy change, she relocated to lead the UK's health and AIDS work in Southern Africa, having the privilege of working closely with the South African government as it shifted from denialist policies on AIDS, and working across the region, focusing on women's health and AIDS in Angola and Lesotho. She has also served as Executive Director of the Australian Federation of AIDS Organisations, International AIDS Society and Partnership for Maternal, Newborn and Child Health (based at WHO), before returning to the UK to co-found the global SheDecides movement aiming to advance the rights of women and girls to decide about their bodies.
Contact
For questions on abstracts or registration please send an email to:
For any other questions about the conference:
Important dates
1 March 2023: Abstract submission deadline
1 May 2023: Late Breaker submission deadline
2 March 2023: The review process begins
27 March 2023 and onwards: Notification to authors
12-14 June 2023: AIDSImpact 2023 in Stockholm